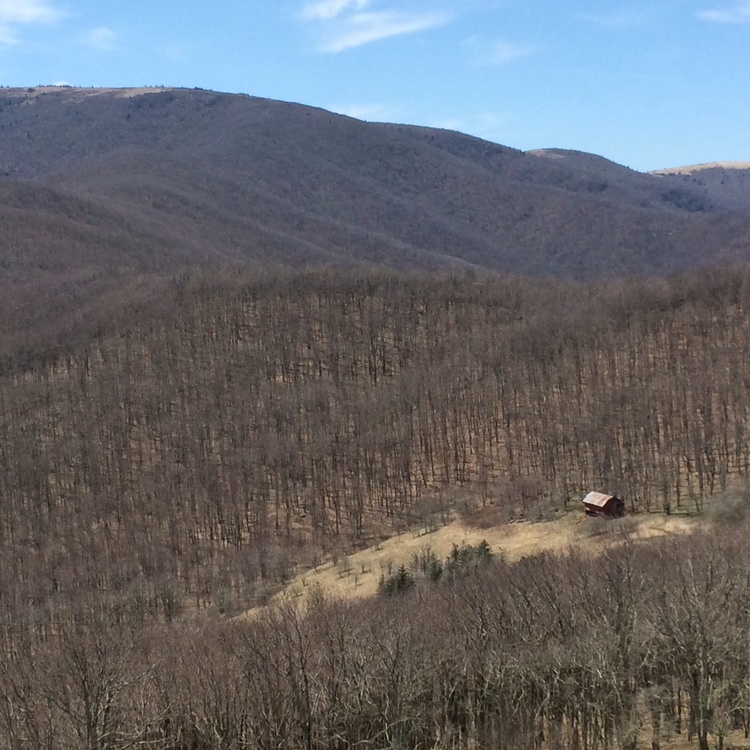 Gather a group of hungry hikers together at a free church breakfast, the food will disappear faster than it can be served. As a hiker we primarily walk, eat, and sleep. Each day I wake up and prepare to endure an entire day worth of physical activity. By the end of the day I'm sore, tired, and completely out of energy. I wake up feeling barely recovered enough from the previous day to do it all over again. It's hard to see improvement day by day, but over the stretch of a week I can see myself becoming stronger and stronger. This week I hiked farther than I ever have before. Walking 27.5 miles from 7am to 7pm. As the terrain flattens out and my feet continue to grow stronger, I'm sure I will walk even further.
I started this week from Erwin, TN. Where I stayed in a hostel called Uncle Johnny's. This hostel and outfitter was conveniently located right next to the trail. I was able to rent a bicycle for two dollars and ride into town. Ridding 7 miles into Erwin, after practically running 9 miles to town, I hastily headed to Pizza Hut for lunch to enjoy an all-you-can-eat buffet. The round trip of 14 miles on a bicycle seemed like lightspeed compared to walking. It was a good change of physical activity that I believe further increased my endurance and strength of my knees.
After spending the entire day Erwin, TN I left as it began to rain. By the middle of the day I got wet as the rain changed to snow. The blizzard moved in fast with very high winds. I covered 18 miles that day moving quickly to stay warm. At no point did I ever feel cold or in danger. The adventure of hiking through a snow storm is a lot of fun with the right clothing. I made it to my destination set up my tarp, crawled into my bivy, and heated a water bottle to stay warm the entire night.
From there I crossed Roan Mountain and a few other very cool bald top mountains. Passing by one very unique shelter that a farmer donated to the Appalachian Trail. The shelter is open big red barn. It was a neat place to sit briefly during the day while the sunny was out and the temperature was warm. I'm glad I did not sleep at the shelter though. From other hikers I heard many people were very very cold. It gets very windy on that side of the mountain apparently.
This week I also pushed myself to do more cowboy camping. This is where I don't bother setting up the tarp and sleep directly underneath the stars. This open air style of camping is a lot of fun especially when you do it occasionally alone. There is little set up during the night and very little takedown in the morning. This happens to also be very convenient for a hiker since time is important to walk the distance.
I ended the week making it to a important destination on the trail. The town of Damascus in Virginia is a landmark town of the Appalachian Trail. This is the location of where Trail days is held every year in May. I will not go to trail days this year, because I would have to travel over 400 trail miles south back to Damascus. But anyway, in this town I stayed in a unique hostel named Crazy Larry's. It was basically like staying in someones house. Larry was very hospitable and has a unique character (as you might imagine). I took a zero day in Damascus and enjoyed the many small town places to eat and spend time relaxing.
During week six I intend to push myself to travel more miles. Not just for the sake of making the miles, but also as a challenge to myself to see what my body can do. This mostly requires not hiking faster but hiking longer. Doing more miles allows me to spend time where I want to spend it and enjoy many places along the Appalachian Trail.