Let the good times roll. This was one of the marketing taglines Kawasaki's used in the late 70's for there motorcycle line. I recently aquired one of these old bikes with the help of a friend. I've just started to learn how to ride and it's been a blast. I've decided not to keep the bike in it's origanal glory, but to have the bike worked over into something new.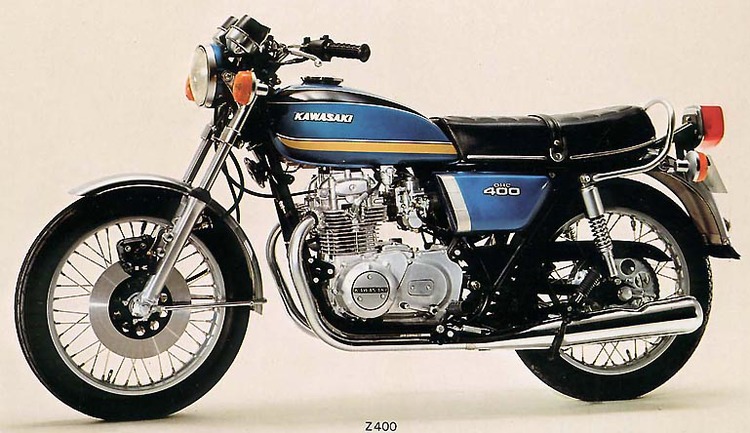 I love looking through the old marketing ads. The practical, yet adventures choice. Here is an except from one ad.
Even small cars are no bargain with today's traffic jams, parking problems, gas prices and high maintenance costs. So I thought even smaller, and I'm very glad I did. Because that thought led me to the Kawasaki KZ400 Special. It's a beautiful machine, and a lot of motorcycle for the money. The big 398cc four stroke overhead cam engine puts out plenty of power smoothly and quietly, with no signs of strain.
My KZ400 is old and needs more attention than a new bike. But it starts right up without problem. At the moment it has a few idle issues, but over all, she runs great. The modifications being done on her are still a work in progress. It's too bad the winter is closing in and won't get as much riding in as I'd like.