So it's actually week 6 in my hike. I'm falling behind in writing. I started writing this 2 weeks ago. But anyway, I'm over 1/4 done with the trail. It's been going well. Here is week fours write up.
After 4 weeks on the trail I'm starting to finally find a routine. I remain in high spirits while feeling great physically and emotionally. I spent time this week taking a few days of rest to recover from the strain of the Smoky Mountains in small town of Hot Springs, NC. I've bought a pair of hiking poles and a small knee brace to reduce the impact on my knees, this has work well. My legs grow stronger and I hope to be able to increase the miles I average per day in the next few weeks when I get close to Virginia.
I started week 4 from a hostel at the end of the Smoky Mountains that is famous on the AT. The Standing Bear Farm is a very cool place. More relaxed and less business like that the other hostels that I have spent time in. There was an entire shed full of food and resupply stuff. The bunk house and kitchen area were very cool. I highly recomend this hostel. I should have taken a few pictures, but I think to at the time.
From Standing Bear Farm I moved quickly to the Town of Hot Springs. I was looking forward to getting there because I had planned to take 2 full zero days in town to recover. I stayed all 3 nights in the Laughing Heart Hostel. Another very neat hostel that was being managed at the time by Chuck Norris and Tiger (Trail Names). I liked staying there very much. The town of Hot Springs was super conventent because the AT actually runs directly through the town. Enjoying a few very good meals with a few beers on draft was a great break from walking.
While taking two full days in Hot Springs I got to see a lot of hikers come through town. Some Hikers come into town and leave with in a few hours. Other seem to spend an entire week in town. If I stopped in every town for a week I'd go broke. It was a lot of fun to see a bunch of different hikers around town, but the trail is where I wanted to be. It was difficult to spend two full days in Hot Springs. I was starting to get stir crazy and was very excited to get back to the trail.
I left the Town of Hot Springs in North Carolina towards Erwin, TN. I took my time the next few days not wanting to upset my knee again. Taking 10 miles the first day and doing 15 miles the next few days. I also wanted to take the time to adjust to using walking poles. Everyday went well and enjoyed the easier days as I walked towards Erwin.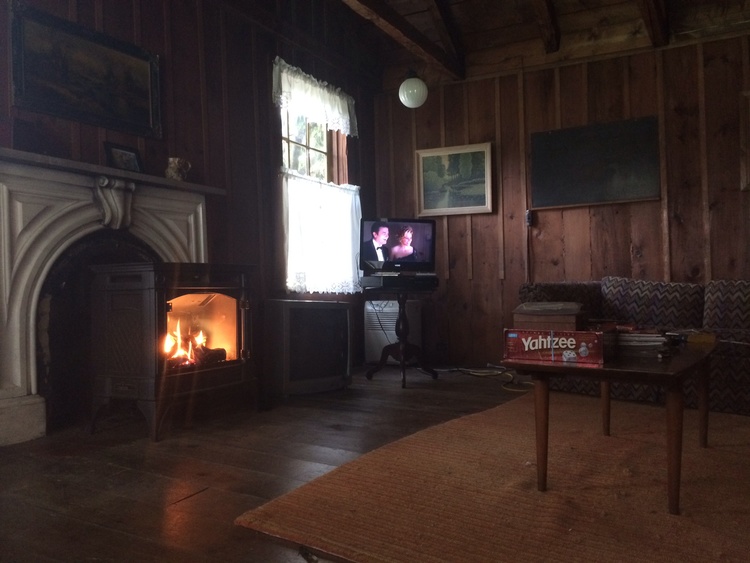 Laughing heart hostel