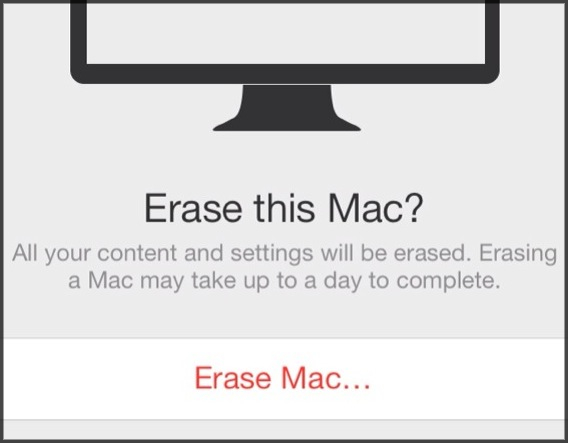 I recently remotely wiped my mac mini using the Find My iPhone app. The mac mini running Mavericks had two internal hard drives. File Vault 2 was enabled and the second drive was an enncrypted time machine backup. You can find the steps to do this process yourself on the Apple support site. I didn't find much on google about this process, so I thought it would be worth documenting a few things I noticed.
Remote wipe requires providing a pin number.
Internal encypted time machine backup was erased with the os x boot drive.
Remote erase causes the computer to restart before it locks.
After entering the pin number in the computer, a dark screen with a spinner appears for a brief minute and reboot to the recovery partition.
After remote wipe mavericks remembers the network WIFI password.