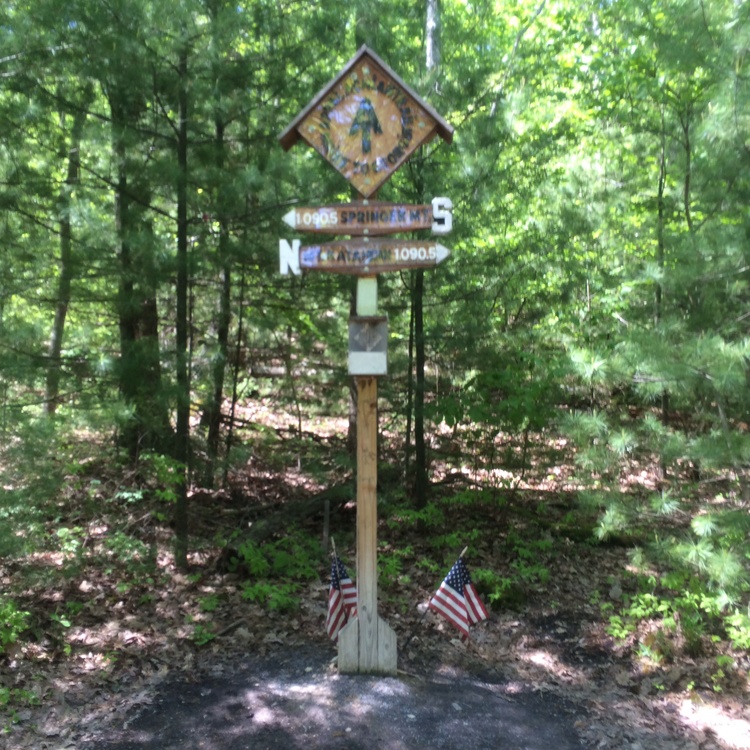 The highlight of week 10 was reaching the psychological halfway point. Even though it's not really half way, Harpers Ferry, is about 1000 miles and it felt really good to have made it that far. I had my photo taken, got a burger and a milk shake, and then resupplied my food bag. I headed back out of town the same day I arrived. I didn't feel the need to stay in town since I spent so many days in Damascus last week for Trail Days.
Leaving Harpers Ferry I distinctly remember the millions of inch worms that must have been on the trees. The forest sounded like it was raining, but instead of water it was raining inch worms. Inch worms create astring that they hang from the trees by, similar texture to spiders webs. Walking that 5 miles of trail with the inch worma was very uncomfortable.
Another highlight of the week after leaving Harpers Ferry was leaving Virginia! Yay! After spending weeks in Virginia it was nice to reach the next state. West Virginia and Maryland are very short trail states and have few miles of the Appalachian Trail running through them. I was able to hike through both states and into Pennsylvanian in one day.
I made it to Pensilvania and the real half way point in week 10 too. It's a hiker tradition near the half way point of the trail to eat a half gallon of ice cream in a half of an hour. This proved to be pretty easy. As a reward I got a little wooden spoon to prove I completed the challenge. In week 11 you'll get to hear about all the rocks in Pensilvania.