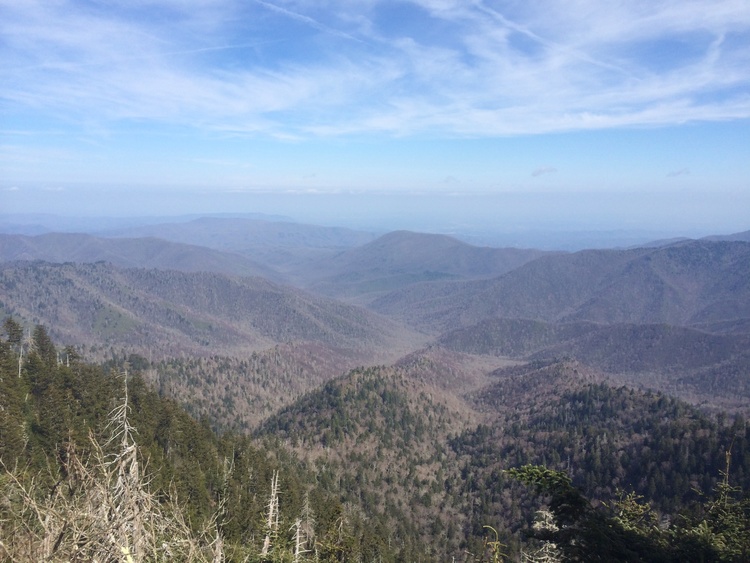 I've crossed the North Carolina border leaving Georgia behind. I wanted to take a photo of this event, but unfortunately there is nothing to mark this spot in the mountains. I did not realize I had made it to North Carolina until I got to camp that evening. I've been fighting off a soar throat and cold this week. This is in addition to continued knee pain and a sore toe. My blisters and pretty much healed up and the skin on my feet feels like sand paper.
I've taken a few breaks by stopping off the trail twice this week. Taking a half day, and one zero day. I ended the first week with a stay at the 'Top of Georgia' hostel. This place was convenient as a resupply location, but I mostly wanted to get in and get out. The hostel was crowded since the weather was bad that night. The next place I stopped was in Franklin, NC. I stayed in motel after a very cold a snowy night in one of the shelters. This stop in Franklin was my first zero day where i was able to eat lots and food and did laundry for the first time. As my appetite has been increasing I've been trying to take the time to eat whenever possible.
Towards the end of the week I pushed myself to do a little more distance. Fighting against rain, snow, and increasing elevation change. I remember one particular day spending 3 hours in the late morning walking up 3000 feet away from NOC while it rained continuously. On the bright side, I was the only one with an umbrella (keeping far drier than everyone else). I found a place to sleep in the shelter that night. I was glad I stopped early that day because in the morning the rain turned to snow. We woke up with about one inch of snow on the ground. Even though there was snow, it was not too cold. I really enjoyed the early start that morning, laying the first foot prints in the snow, paving the way of the trail for others to follow.
I ended the week entering the Smoky Mountains through Fontana Dam. Was a big uphill hike that day to the first shelter. The weather could not of been better. Clear blue skies allowed me to enjoy the view if the surrounding lakes and mountains. The higher I went the greater appreciation I had for the protected vast wilderness of the Smokey Mountains.
I can't seem to stay awake past 9pm anymore. I awake when the sun rises and go to sleep when it sets. I've been excited to get to the Smokey Mountains, glad I made it. I continue to make good progress. My pace will slow temporarily soon as I take rest for my knee and enjoy the neat little towns I'll be crossing.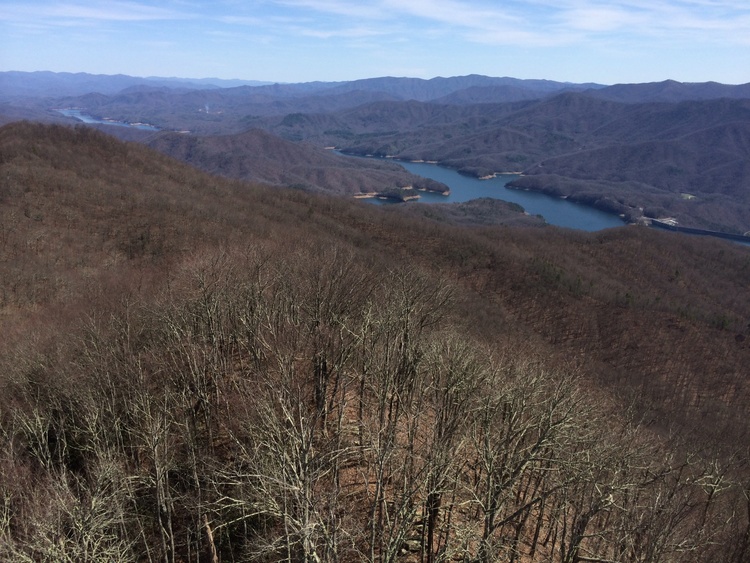 Fontana Lake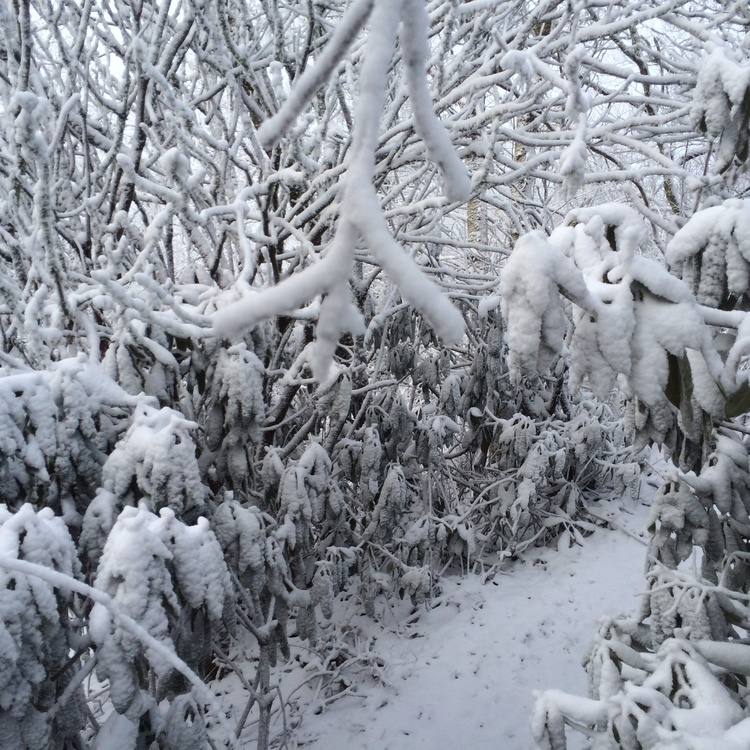 Snowy Trail on the Day after the NOC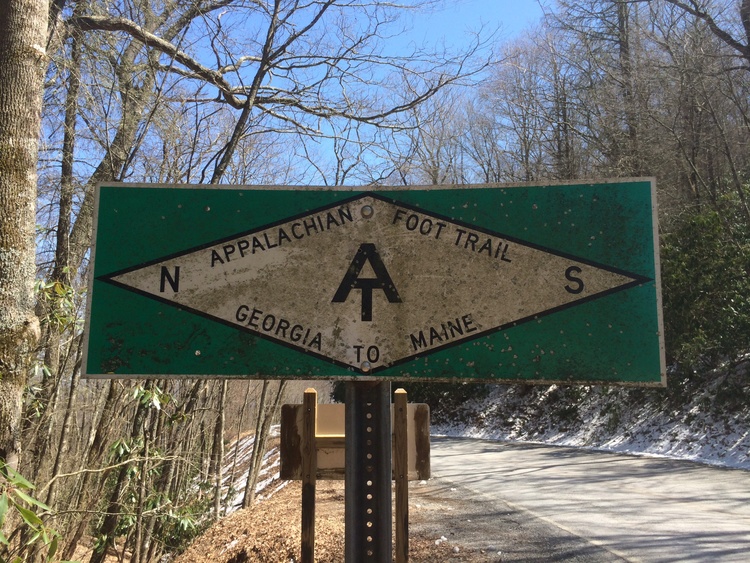 Typical AT Crossing Sign